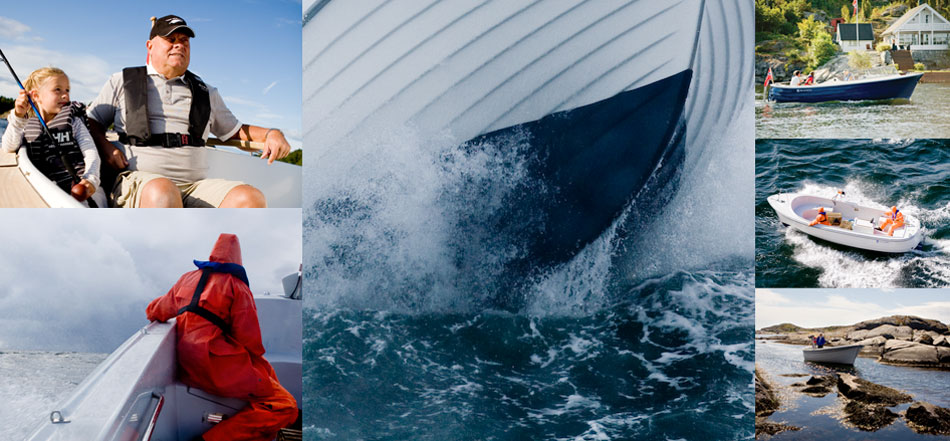 Unique seaworthiness
Scandinavias varied coastline begins north of the polar circle and moves south along Norway, meeting the Swedish archipelago further east. This route takes us through fascinating coastal landscape, facing both calm and rough weather, as well as potential storms. To travel through these waters safely, the right equipment is crucial.
We are delighted to present Skager 660 as an extremely seaworthy boat! The vessel has a stable and solid hull, shaped for exposure on calm and rough seas. The keel, the ballast and the wide waterline make it capable of withstanding a great deal of wind and weather. The shape of the hull and the bow keeps sea splash to a minimum. Trim tabs and a 28 hp engine, gives the boat a top speed at 13 knots.
Selfdraining
Skager 660 self-drains all rain and sea water. This means less maintenance, and leaves you with more time to go out sailing!
The perfect leisureboat!
Over the last few decades the Nordic boat lines have represented safety, comfort and easy-to-use design. The uncomplicated boatlife, something that Skager advocates, has been a popular style of boating for many years; simplicity and aestheticism have been the main focus areas in developing Skager 660. The nostalgic feeling of older wooden boats has been preserved, along with high operation standards and easy maintenance.
The possibilities for spending more time sailing, and less time maintaining the boat, increased with glassfibre production. To breath in warm, summer air in all tranquility, and enjoy magical holiday moments is highly cherished among boat lovers. With Skagers spaciousness you can bring along friends and family out on the sea. This is a time for creating beautiful memories. As the world around you rages on, these simple values give you a feeling of the time standing still…
Skager 660 preserves and continues this tradition.
Click for larger version: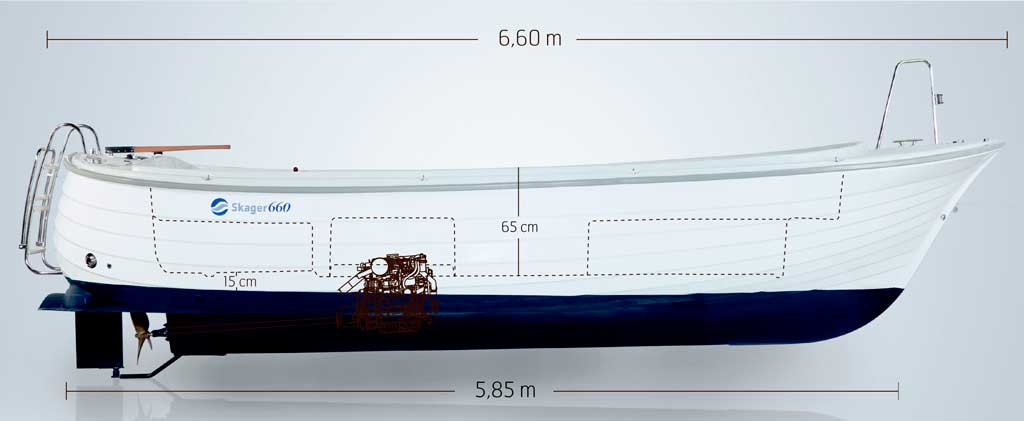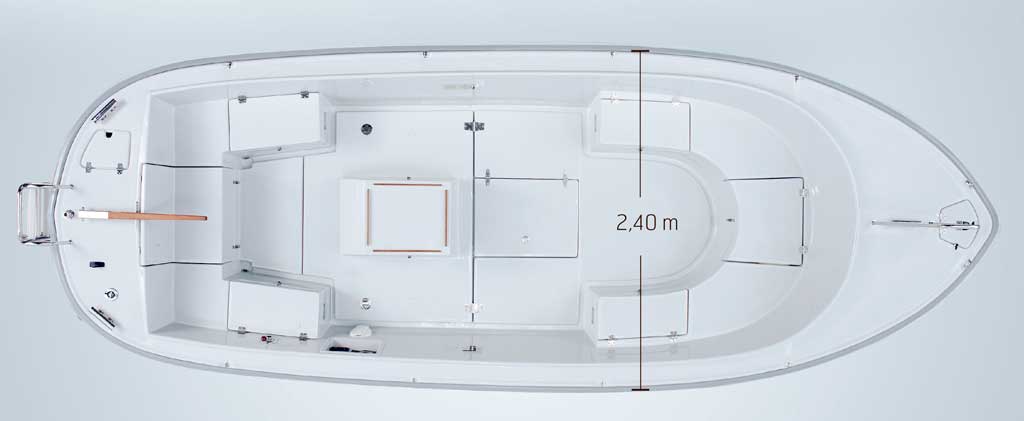 The boats inner hull is fully casted. This makes cleaning after use a simple affair.
Details